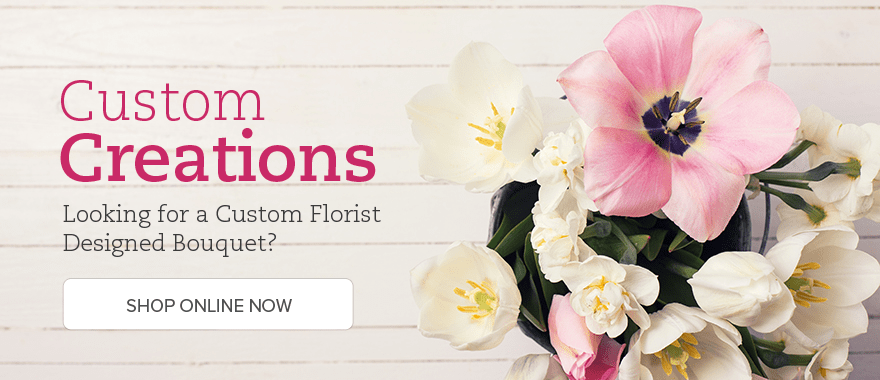 For the Service
Sending flowers or plants is the perfect expression of sympathy to send to a grieving friend of family member in their time of need.  Many customers select flowers to be delivered to the church for the funeral or to Thompson Larson Funeral Home or Thomas Family Funeral Home.  Whether you are sending flowers to the funeral home in Minot, to a church or to the surrounding communities, the experts at Lowe's Floral can help you make an excellent selection.
There are many options of funeral flowers for delivery.  Normally the family of the deceased selects the flowers to place on the casket or to surround the urn.  Most friends and loved ones send traditional triangular shaped funeral sprays or baskets.  Garden style vases of blooms are also becoming more and more popular items for delivery in Minot.  Standing easle sprays of flowers as well as shapes like hearts and crosses covered in blooms are also frequently sent to Minot area funeral homes.
Lowe's Floral can also delivery sympathy and funeral flowers world wide through our network of partner florists.  If you would like to send a custom designed bouquet of sympathy or funeral flowers in Minot or to surrounding communities, you can always call us at 701/839-2000 or stop by our store at 1640 4th Ave NE, Minot, ND 58703.  We are just West of the State Fair Grounds.