Lowe's Nursery
Tree and Shrub Warranty/Guarantee
Lowe's Nursery sells the highest quality Northern grown trees and shrubs we can source.  Buying from growers in Minnesota and Canada, we pot shade trees, fruit trees, ornamental bushes and vines for sale to the public and for installation in home and office landscapes. 
 Most regular priced tree and shrub items are covered under 100% / 50% guarantee.  The terms of this warranty can be found on the back of the hand written guarantee slip given to the customer at the time of purchase.  It spells out the amount of credit and the dates covered by the warranty.
In general, tree and shrub items purchased at regular price in the spring are covered at 100% of the retail price from the date of purchase until Halloween Day (October 31st) of the same calender year.  Items like that would still be covered at 50% of the retail price from November 1st until June 15th of the next calender year.
This is what the front and the back of the warranty  slip looks like for the Spring Guarantee.  It must be retained by the customer for their records and is the only document showing the items that are guaranteed.  Replacement or store credit cannot be issued without this document being presented.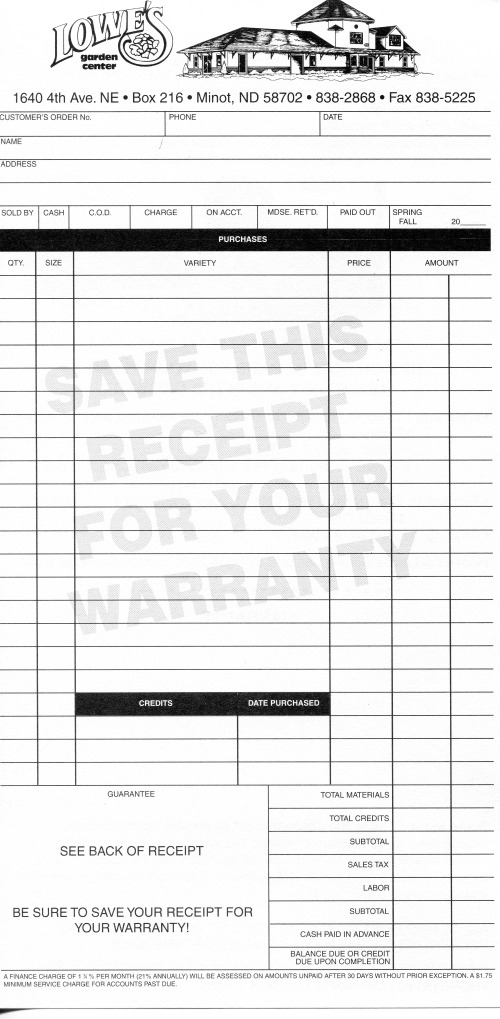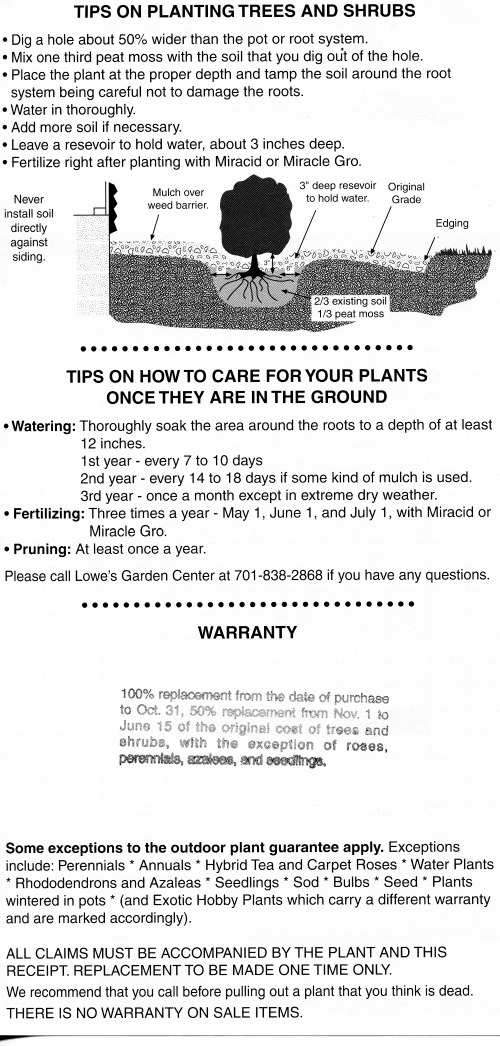 The fall warranty slip looks the same but has different coverage dates on the back.  Items purchased in the fall would be covered from the date of purchase until June 15th of the next calender year at 100% of the purchase price and from June 16th until October 31st (Halloween) at 50% of the original retail price.  Below you can see the back of that document.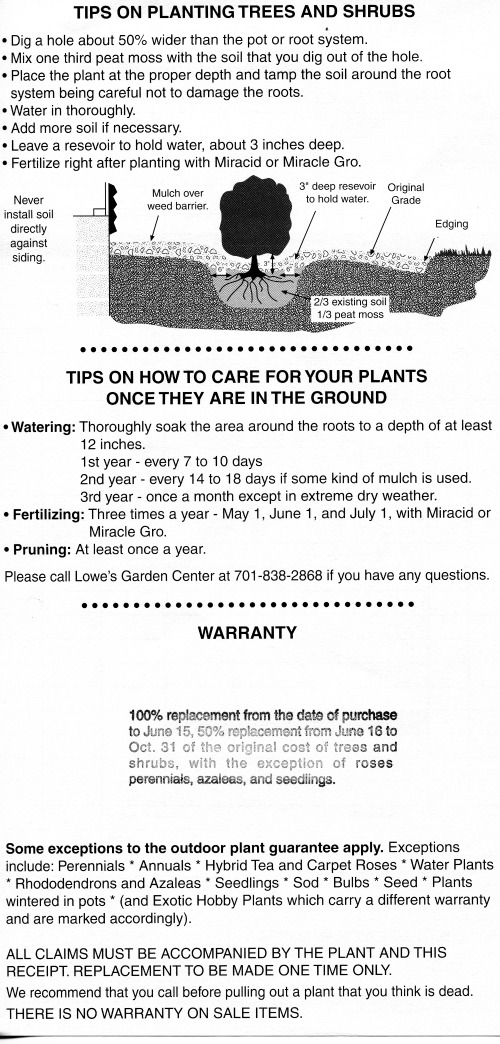 Please note that exclusions to the guarantee do apply.  Items purchased on sale are never guaranteed.  Neither are perennials, annuals, "Hybred Tea" or Carpet roses, water platns, rhododendrons and azaleas, seedlings, sod, bulbs, seeds, plants wintered in pots, and exotic hobby plants, which carry a different warranty and are marked accordingly.
 Replacement of plant material will be made one time only.