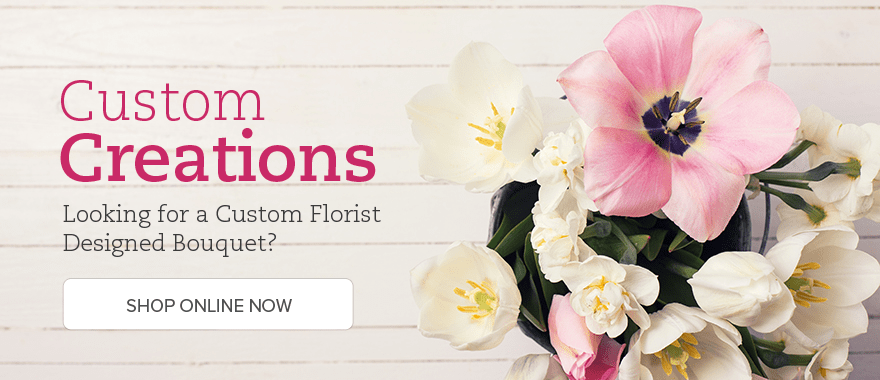 Send Newborn Baby Flowers
Do you have a friend, family member or colleague who just had a baby?  The perfect gift is, of course, fresh flowers!  The flower experts will hand select and hand arrange the perfect baby bouquet for you.  We deliver fresh baby arrangements to Trinity hospital directly to the maternity ward or we can take your baby flowers to a home or business address in Minot and to surrounding communities like the Minot Air Force Base (MAFB), Surrey, Velva, and Burlington. 
Lowe's floral can design flowers for baby boys and bouquets for baby girls.  We can even create fresh flower arrangements for twin babies!  Lowe's floral also delivers baby balloons and baby cuddly plush stuffed animals for baby boys and baby girls.  Send fresh baby flowers to Trinity Hospital in Minot.