Current Sale Items
Week of 05/23/2018-While supplies last thru 05/29/2018 (limited quantities on most)
Instant Color Annual Flowers
Sale $1.49
Regularly $2.99
Tons of varieties, assorted 3" pots.

Flowering Shrub Sale

$12.99 Each
1 Gallon Pots
Ivory HAlo Dogwood, Dakota Sunspot Potentilla, Goldmound Spirea and Red Price Wigelia
Miracle Gro SALE

SALE 25% OFF

All Types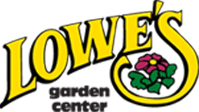 Sale Items change weekly.  Sales usually start on Wednesdays during May and June.  All sales are of in-stock goods for cash and carry purchase.  Purchase must be made in person and goods can not be held for future pick up at sale prices.  All sales are while supplies last and no rain checks are issued.  All sale items are sold in "as-is" condition and all sales of sale items are final. Sale price voids all guarantees and warranties.